We have again reserved room contingents in hotels at the venue for exhibitors and visitors.
Racket Inn
Update 08/21/2023: Only single rooms can still be booked. The double rooms within the room allotment at the Racket Inn are already fully booked.
Surrounded by lots of fresh air and green nature, the Racket Inn is located in Hamburg-Schnelsen, where the exhibition hall is also located. Here you will find ideal conditions for a relaxing vacation. The surroundings and the soundproofed rooms offer ideal conditions for restful nights and a rested start to the exhibition day.
As a visitor, you can expect spacious single and double rooms (with extra bed if necessary) with bath/shower, WC, flatscreen TV, DVD player, telephone and WLAN access. Wellness and sports are offered by the fitness area, the saunas and the outdoor pool, which is heated all year round.
Reservation
Visit Hotel Website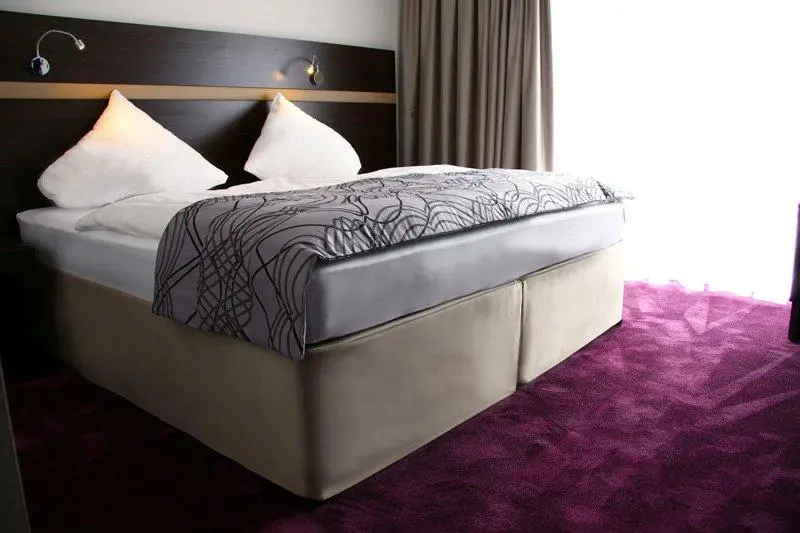 sylc. apartment hotel
Aktualisieurng: The room contingent in the Sylc. Apartment is reserved until 19.09.2023. After that, the rooms go back on sale.
The sylc apartment hotel combines the amenities of an apartment and a hotel at the same time: the privacy in the apartments with space for sleeping, relaxing, cooking and working on the one hand and the service within the self-service restaurant EATERY, the LIBRARY bar, the ALMOST EVERYTHING stores as well as the sylc. Garden.
The apartments offer a kitchenette, a smart TV or a rain shower. And those who like it sporty can work out in the ROOFTOP GYM.
The house is located in Stellingen, the neighboring district of Schnelsen. Via the city highway, you can quickly reach the MesseHalle - and the Catonium, where evening events are held, is also in Hamburg-Stellingen.
Reservation
Visit Hotel Website